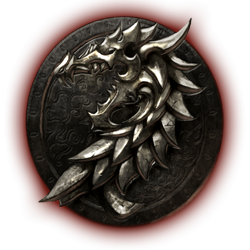 I, Sultan Mathieu I, do hereby officiate the International University of Instanbul as a college of higher learning and study. The temporary leadership of the college will fall to Premier, Charognard Belemont, and Prince Raolo along with several international collaborators. The Ministry of State will be involved in cases of students from other nations studying at the university, as to provide them passports and visas for their time at the college. I am pleased to announce that the school is open to any and all those who wish to complete their education at one of the Ottoman Empire's finest schools. The Chancellor team of the college will also be looking for teachers. It is advised, if you are interested in a teaching position, that you speak with the Temporary Chancellor, Charognard Belemont, immediately. For students, your application should be forwarded to the Dean of Admission and Chancellor Belemont.
From the Desk of the Sultan,
Signed,
Sultan Mathieu I
Ad blocker interference detected!
Wikia is a free-to-use site that makes money from advertising. We have a modified experience for viewers using ad blockers

Wikia is not accessible if you've made further modifications. Remove the custom ad blocker rule(s) and the page will load as expected.