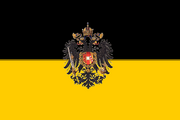 Hello everyone! I am making an announcement! I am in need of some Ministers for Austria! Right now, I have 3 Ministers, Cadet is my Prime Minister, Johnny Goldtimbers is my Minister of Finance, and Blau Wolf XIV is a general Minister. I still am in need of Ministers! Who might be right for the job? Well, it could be you! All you have to do is fill out an application in the comments! The application consists of: 1. Your name 2. Your history with Roleplay or Minecraft (if you have one) , 3. Why you think you would be a good Minister! (also if you want to add what Minister you would like to apply for that would be cool too)  I am in need of kind, dedicated people who would be good for the job of Minister. I need people who are smart, and someone who could help me and help me with building. I also need people who would represent my amazing country well and who would make it proud! Thank you and have a good day! -Queen/Empress Hannah I of Austria
Ad blocker interference detected!
Wikia is a free-to-use site that makes money from advertising. We have a modified experience for viewers using ad blockers

Wikia is not accessible if you've made further modifications. Remove the custom ad blocker rule(s) and the page will load as expected.